We sell trail permits and can help you plan your trip.
Now accepting most major credit cards. Make your reservations now.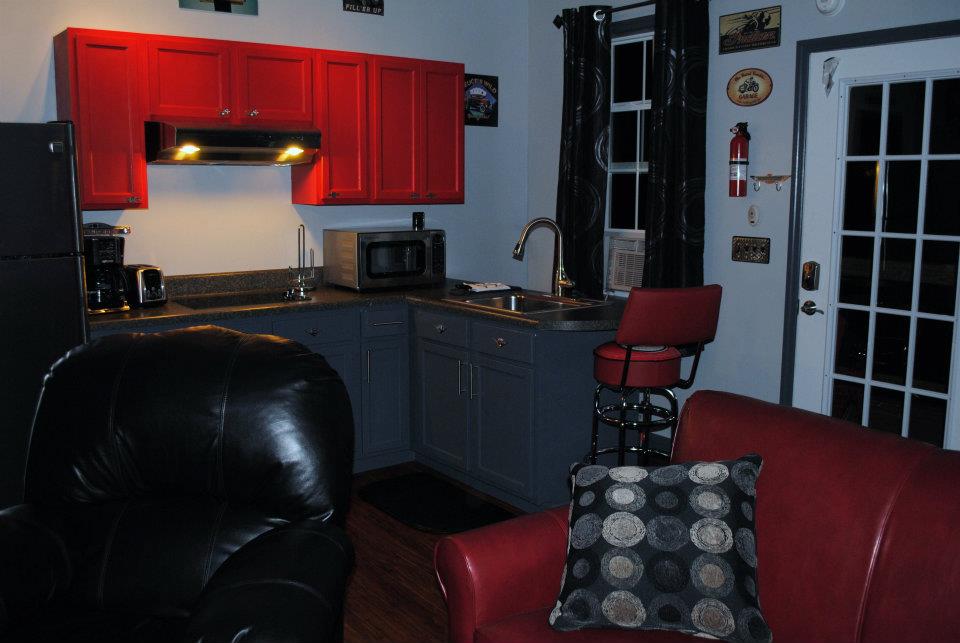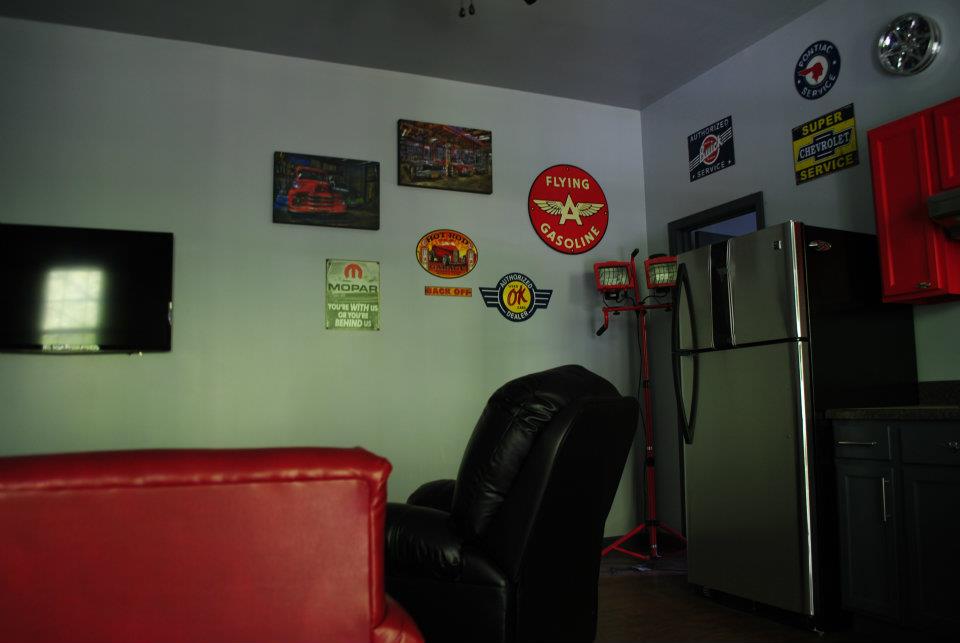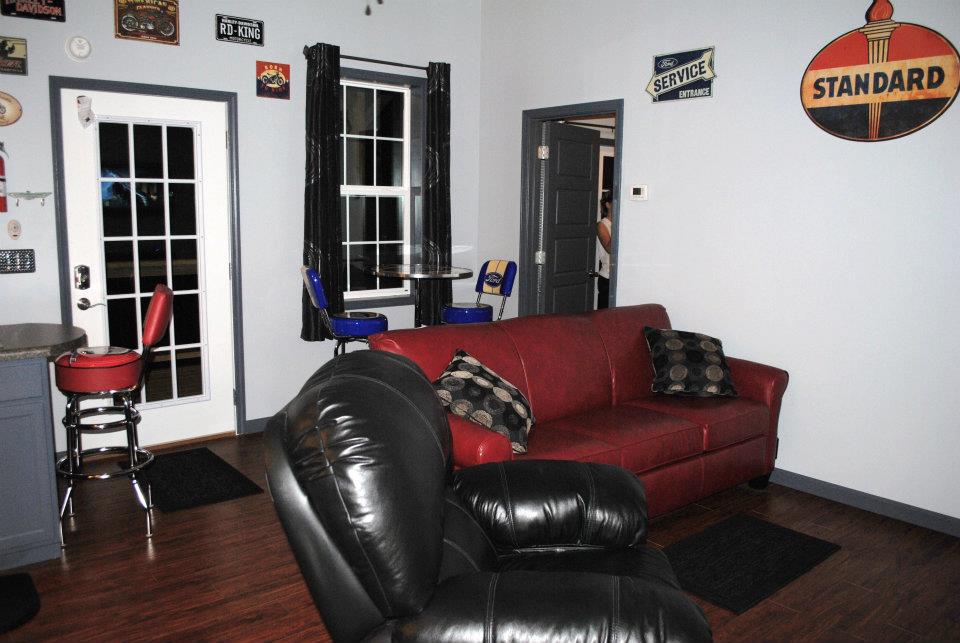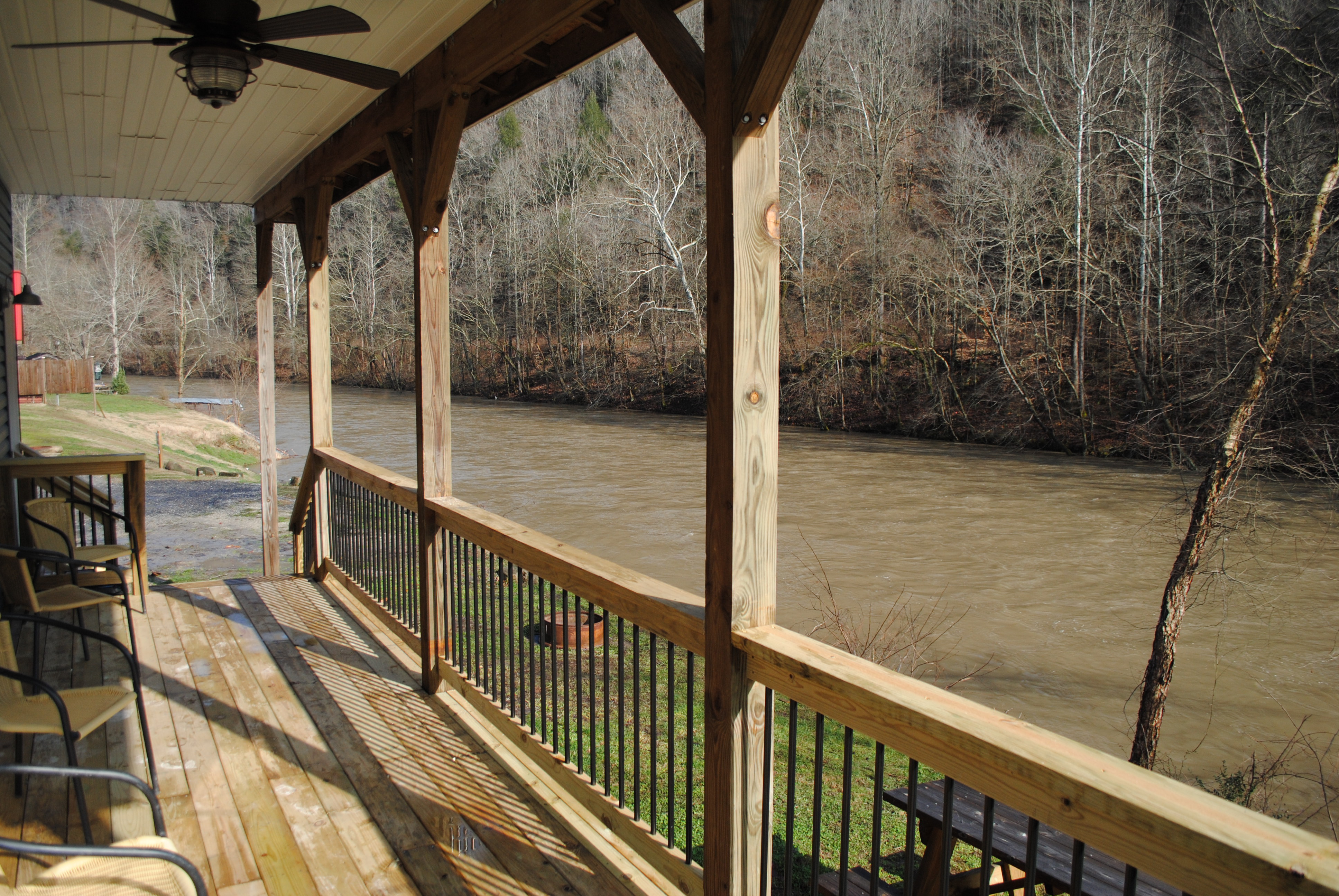 It is a custom built cabin from the ground up. Don't miss out. It's all brand new and has 2 queen beds in separate rooms with their own bathroom. The sofa makes a queen bed. The large porch sits looking over the river. Make your reservations now and avoid the rush. The cabin will accommodate 5-6 adults.
The V-8 Motor Lodge 0ffers accommodations to ATV riders, or any other motor enthusiasts, on the Rockhouse Trail of the Hatfield McCoy Trail System. We are just outside Gilbert and situated next to the Wildwood Cabins (www.wildwoodcabinswv.com) on the banks of the Guyandotte River, we are only a couple hundred yards from trail 17 on the Rockhouse Trail. We are also the owners of Wildwood Cabins.